8 Sweet Romance Anime To Make Your Heart Melt This Spring
As we all know, after the darkest hours, there will always be light. In the same vein, after we have endured yet another incredibly long and harsh winter season, it is now time for us all to enjoy the warm light as well as the undeniably comfortable weather of the spring season. In addition, we all also know that there is no other season that can be as fitting for new love to blossom than the spring season. After all, all things will receive their own new lives with each spring, both figuratively and literally. Thus, what is more fitting for this season than a list of the 8 sweet romance anime that is sure to make your heart melt?
1. Bokutachi wa Benkyou ga Dekinai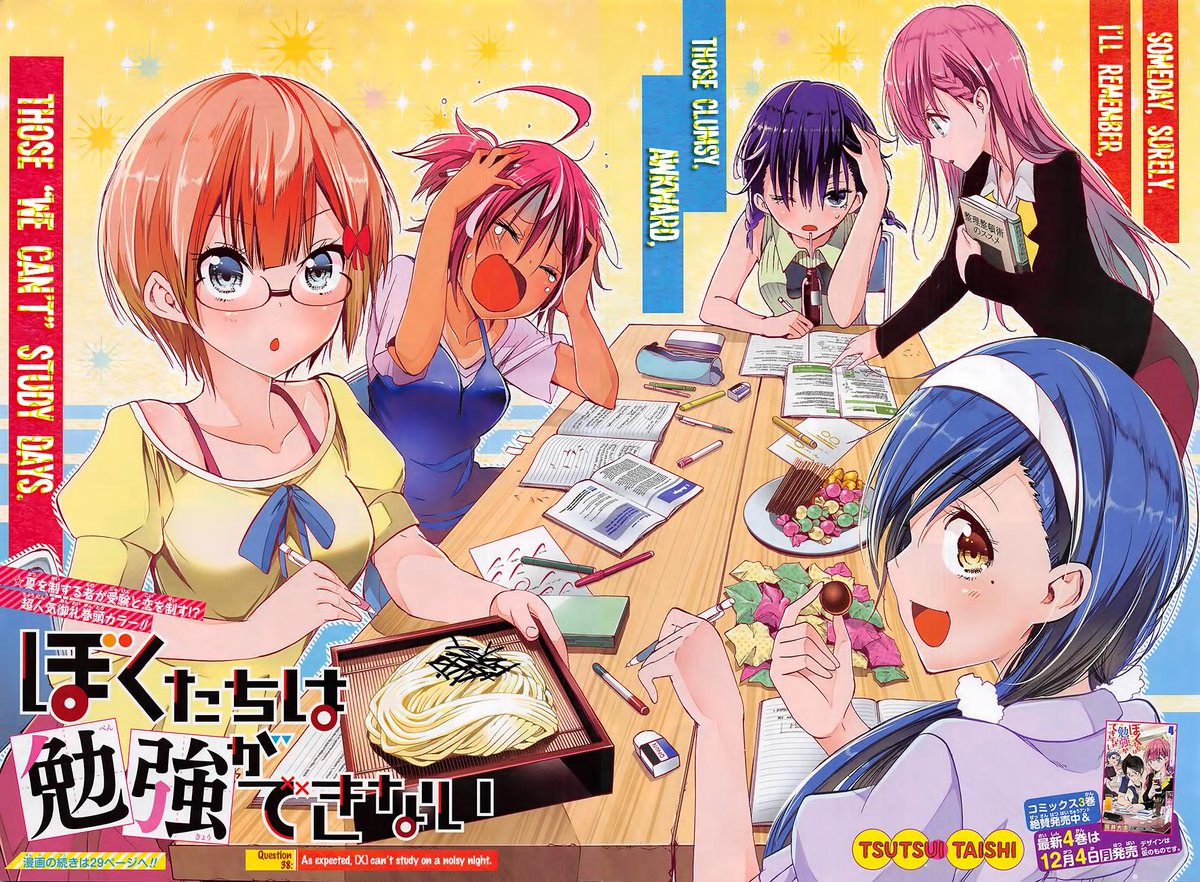 To start things off, I would like to introduce you to an upcoming romantic comedy named Bokutachi wa Benkyou ga Dekinai. Following the school life of a high school student named Nariyuki Yuiga, who has been continuously clinging to an old lesson from his late father saying that a useless man should always strive to be useful. Thus, from then on he has been trying his best to become the best student there is in his school in order to get a special recommendation to a great university that will also cover all of his tuition fees. However, now to get that recommendation, he will need to tutor the two girls who have been overshadowing him in their respective fields.
2. Nande Koko ni Sensei ga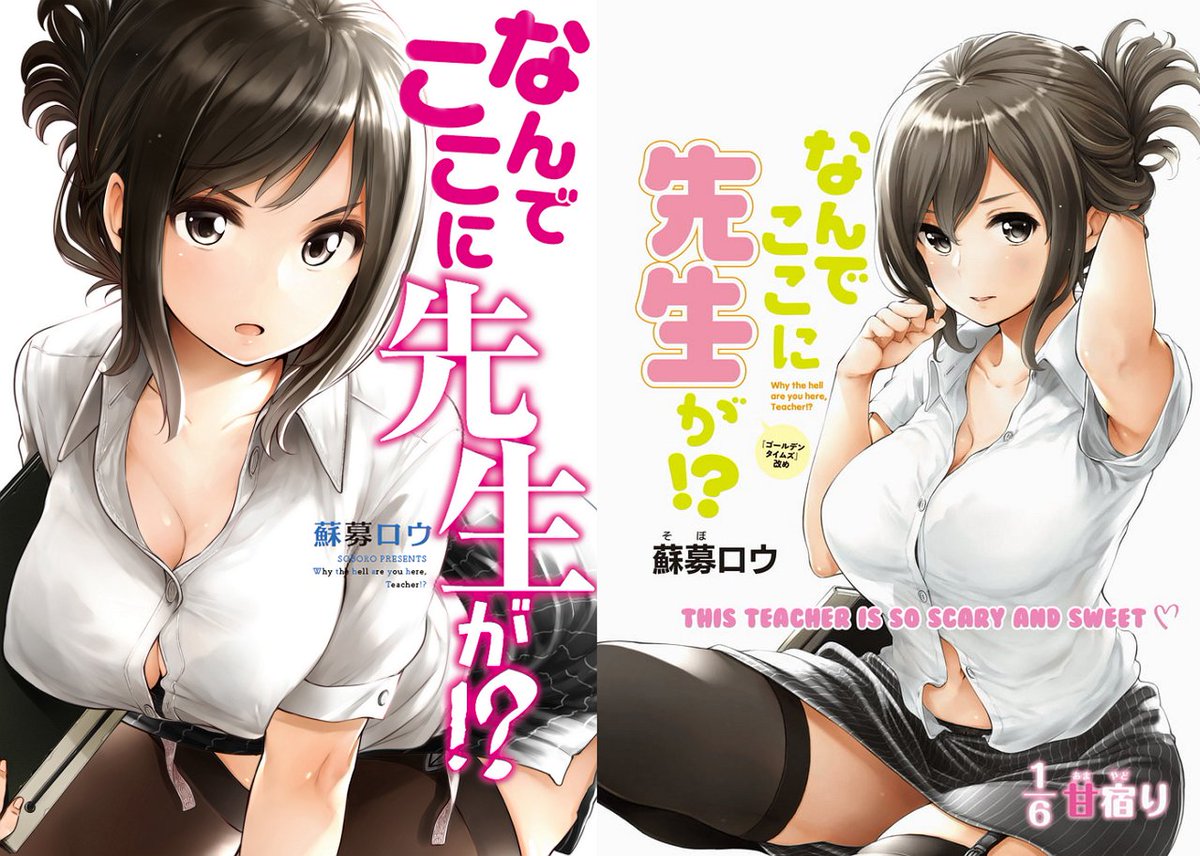 As always, some of the best romance stories come from the romantic comedy genre. Thus, it is only natural that the second entry is also a romantic comedy. The anime will illustrate the various mishaps between Ichirou Satou, a 17-year-old high school student, and his teacher, Kana Kojima. These mishaps will most definitely always turn into some kinds of perverted situations between our two main characters. Even though it is mainly an ecchi anime show, as it is an adaptation of quite a popular manga, fans know for a fact that there will certainly be some of the sweetest moments there are waiting for us along the line. Thus, this erotic love comedy will surely satisfy that romance itch that you are feeling in the spring.
3. Mix
If you are a long-time manga fan in general or just an Adachi Mitsuru fan in particular, there is no way that you do not know of one of his most popular works, Mix. As you can clearly see from the name, this anime is a direct adaptation of that story. Of course, this means that we will have the chance to see one of the best-written romance stories of all time on the TV screen. Set 26 years after the events of Touch, another popular Adachi Mitsuru tales, this time we will return to our favorite school, Meisei Academy High School. The school is currently having trouble keeping up with its legendary Koushien run from Uesugi Tatsuya's generation.
4. Sewayaki Kitsune no Senko-san
To follow up with the list, I will introduce you to a new series that is developed by a studio named Doga Kobo. This anime show is a direct adaption of a quite popular manga that shares its name. Telling of the story between an overworked salaryman named Nakano and a divine messenger fox named Senko, who is 800 years old. Before Senko appearing in his life, our protagonist's life is an endless cycle of overworking, dashing to get on the last train to his home, devouring cup noodles, and only sleeping for 4 hours. However, it all changed one day when he came back home to see that there was a cute fox girl greeting him while smiling and cooked for him a great dinner.
5. Midara na Ao-chan wa Benkyou ga Dekinai
As you can see from the title, Midara na Aochan wa Benkyou ga Dekinai is, in fact, an ecchi anime through-and-through. However, there is no law stating that an ecchi anime show cannot also possess one of the best romance stories. And that is exactly what this anime show has to offer. The anime follows the steps of the main heroine, Ao, whose father is the best-selling adult author there is. Back in kindergarten, that was actually her pride. However, as she gets older, you can imagine how things turned out. She was spending too much time studying that she was not caring about boys or relationships. That is until she was confessed by a boy. Then, she discovered just how much of an influence her father has on her.
6. Kaguyasama wa Kokurasetai: Tensaitachi no Renai Zunousen
This anime will let you know just how sweet it can be when two tsunderes do fall in love with each other. In fact, if the anime will be faithful to the original manga that it is based on, then I can guarantee you that there will surely be some scenes where you will experience a sweet feeling so strong you will think that you have gotten diabetes. Of course, this is not just some romance animes, as Kaguyasama wa Kokurasetai: Tensaitachi no Renai Zunousen will also make you laugh quite hard due to the way the main characters try to force the other to confess first.
7. 5-Toubun no Hanayome
If you are a big fan of romance and harem anime shows, then 5-Toubun no Hanayome will undoubtedly satisfy both of those itches. Unlike the other harem anime shows, these series deal with the fact that the guy is loved by multiple girls in a really realistic as well as comedic way. Thus, you will surely be gifted with a lot of hilarious situations. However, that does not mean that the anime show will not give you any romantic moments. On the contrary, there will be quite a lot of them between him and the girls.
8. Domestic na Kanojo
If you are a romance manga fan, there is no way that you have not heard of the name of this anime. After all, it shares the name of one of the most popular romance manga there is. Thus, if the creators do stay faithful to the original, you can expect to watch a multitude of sweet scenes. Furthermore, there is also quite a bit of drama to keep your attention.